Opioid Treatment Providers of Georgia Board Members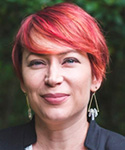 Ali McCorkle serves as the Program Director and co-sponsor of DM & ADR in Athens, GA, where she has worked since 2000.  This program was the first private OTP in Georgia to receive accreditation from the Joint Commission on Accreditation of Healthcare Organizations.  Mrs. McCorkle has a Master of Arts in Health Psychology and Behavioral Medicine and is a Licensed Professional Counselor.  She is a long-term supporter of Imagine Hope, including the HIV Early Intervention Services program as well as HCV testing and education.  She has previously served on the OTPG Board in both Secretary and Treasurer roles.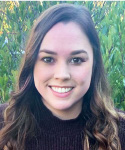 Nicole is the Georgia Regional Director for Pinnacle Treatment Centers. Nicole has been with HealthQwest of PTC since 2014, working in the Savannah clinic before moving to Buford to open the newest HealthQwest location. Nicole graduated from South University with a master's degree in Clinical Mental Health and has a bachelor's degree from Southern Illinois University in psychology. She has worked in the field of Medication Assisted Treatment since 2013. Nicole is a Licensed Professional Counselor, a Certified Professional Counselor Supervisor, a Nationally Certified Counselor, and holds a MAC certification in addiction counseling. She grew up in Las Vegas, Nevada before moving to Illinois and then to Georgia.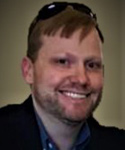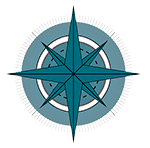 John Haigler is the owner and CEO of Coastal Community Behavioral Health in St. Marys, Georgia. John is originally from Dalton, Georgia.  He received his B.S. in Political Science, as well as a Master of Public Administration (M.P.A.) from Kennesaw State University. John has worked in behavioral healthcare and human services administration for over 15 years in the public, private, and nonprofit sectors. Areas of expertise include addictions treatment, healthcare administration, regulatory compliance, organizational redevelopment, business analytics, human resources management, finance, and program management. Additionally,  John serves as Board President of Camden Behavioral Wellness, a nonprofit regional mental health provider and psychiatry service as well as being the behavioral health representative on the Camden County Georgia Board of Public Health.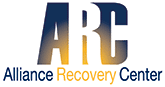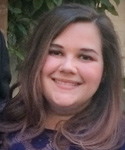 Erica Acebo-Johnston is the OTPG Secretary, Licensed Clinical Social Worker and Program Director at Alliance Recovery Center in Decatur and has been working in the field of medication assisted treatment since 2013. Previously she was employed as a Licensed Placement Specialist for the Department of Family and Children's Services. Originally from Tampa FL, Erica relocated to Athens, GA to complete her Masters of Social Work (MSW) at the University of Georgia. She earned her undergraduate Bachelors of Science degree in sociology from the University of Florida. Erica is trained in Eye Movement Desensitization and Reprocessing Trauma Therapy and is an advocate for trauma informed care and treatment. Erica is a Certified Advanced Alcohol and Drug Counselor through the Alcohol and Drug Abuse Certification Board of Georgia. She is passionate about the field of substance abuse; specifically, harm reduction and stigma education/reduction, and is a committed advocate for patients in MAT.

Native to Chattanooga, Tennessee, Courtney graduated from Chattanooga Christian School in 2008 before going on to obtain a Bachelor of Science in Psychology from Samford University in Birmingham, Alabama in 2011. Presently Courtney serves as the Administrator of the evening opioid treatment program at Private Clinic North in Rossville Georgia. This program which is unique to our treatment space, is designed to help meet the needs of patients who work third shift and/or drive long distances for outpatient care. Courtney's prior experience includes extensive work and experience in residential/inpatient treatment, clinical curriculum design for opioid treatment programs, and group counseling. Beyond her passion for quality, evidence-based patient-centered care for individuals with substance use disorders, Courtney is also passionate about whole health and clean eating, becoming a Whole30 Certified Coach in 2017 and subsequently an Advanced Level Whole30 Certified Coach in 2021.
AATOD Delegate: Stacey Pearce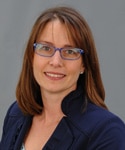 Stacey began working in medication-assisted treatment (MAT) in 1995 as the receptionist at GPA Treatment, Inc., an opioid treatment program in Doraville, Georgia. She later became Program Director from 1998-2002. During her time as Program Director in Doraville, the clinic was involved in the pilot project for national accreditation for medication-assisted treatment programs in the United States. In March of 2002, Stacey opened GPA Treatment of Macon Inc. and was the sponsor and Program Director until October 2017. Currently, Stacey is and independent consultant for multiple opioid treatment programs throughout the country.
Stacey is also on the Board of Directors for the Opioid Treatment Providers of Georgia (OTPG), is a CARF surveyor, on the board of the Alcohol & Drug Abuse Certification Board of Georgia, and represents Georgia on the American Association for the Treatment of Opioid Dependence (AATOD) Board.