Opioid Treatment Providers of Georgia Board Members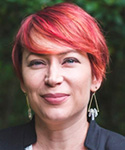 Ali McCorkle serves as the Program Director and co-sponsor of DM & ADR in Athens, GA, where she has worked since 2000.  This program was the first private OTP in Georgia to receive accreditation from the Joint Commission on Accreditation of Healthcare Organizations.  Mrs. McCorkle has a Master of Arts in Health Psychology and Behavioral Medicine and is a Licensed Professional Counselor.  She is a long-term supporter of Imagine Hope, including the HIV Early Intervention Services program as well as HCV testing and education.  She has previously served on the OTPG Board in both Secretary and Treasurer roles.
George Coley: Vice-President, AATOD Delegate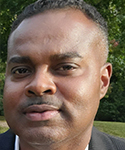 George Coley is a dedicated professional with 25 years of experience in Business. Serving in various roles, he directed multimillion dollar campaigns, and collaborated with professional organizations such as the NBA, NCAA, and D-1/D-2 Colleges.  In 2015, George was impacted when he visited his first Opioid Treatment Program (OTP).  This experience would eventually lead George to explore opening centers of his own. Today, George is the owner of two centers serving the OUD community.
George describes himself as a compassionate advocate for his clients. He attends Mount Paran Church-Atlanta and is a devoted husband and father of three children.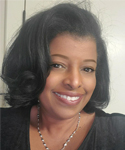 Dr. Kimberly Coley Henderson, PharmD, is the Organizer and CEO of CareLink of Georgia, a non-profit organization dedicated to connecting treatment services to Opioid Use Disorder (OUD) patients. Additionally, Kimberly has been a financially active provider of The Opioid Treatment Providers of Georgia for more than twenty-five years. As a proud owner of her Georgia Opioid Treatment Programs, Kimberly illuminates her passion for OUD patients, and she has spent more than two decades serving the OUD patient population. Kimberly is a registered Pharmacist in Georgia and has a wealth of clinical and business knowledge.
In 2021, Kimberly received the DBHDD Award of Excellence for her work in the treatment of OUD patients. She was employed by Eckerd drugs for over a decade where she served as a member of the Pharmacy Speakers Bureau, Eckerd's Corporate Initiatives Representative and Pharmacy District Manager. During that time, she served as a member of the Georgia Drug Utilization Review Board. Moreover, Kimberly worked as a Pharmacy and Durable Medical Equipment Auditor for Xerox Corp. where she audited claims for major health insurance companies such as, Blue Cross Blue Shield, Aetna, and Humana.
Kimberly is a member of Alpha Kappa Alpha Sorority and Resurrection Lutheran Church. Last but not least, Kimberly is a wife and proud mother of two children, Taiji and Emiko.

Native to Chattanooga, Tennessee, Courtney graduated from Chattanooga Christian School in 2008 before going on to obtain a Bachelor of Science in Psychology from Samford University in Birmingham, Alabama in 2011. Presently Courtney serves as the Administrator of the evening opioid treatment program at Private Clinic North in Rossville Georgia. This program which is unique to our treatment space, is designed to help meet the needs of patients who work third shift and/or drive long distances for outpatient care. Courtney's prior experience includes extensive work and experience in residential/inpatient treatment, clinical curriculum design for opioid treatment programs, and group counseling. Beyond her passion for quality, evidence-based patient-centered care for individuals with substance use disorders, Courtney is also passionate about whole health and clean eating, becoming a Whole30 Certified Coach in 2017 and subsequently an Advanced Level Whole30 Certified Coach in 2021.
Ms. Joelyn Alfred initialized her involvement in the Narcotic treatment Field in 1993. Ms. Alfred is a native of Los Angeles, California, and has always pursued interests that were relative to helping others modify their behaviors and attitudes.
At the age of 18, Ms. Alfred was determined to establish a flourishing career in the counseling field and knew that it was essential that a sound educational base be established. Ms. Alfred obtained her Bachelor's of Science degree from Spelman College; Masters of Science from Fort Valley State College; National Certification from the National Board of Certified Counselors; Masters Opioid Treatment Clinician Certification from NOTCA; Risk Reduction Instructor's License from the Prime of Life Institute; State Drug and Alcohol Evaluator Certification, and other educational certificates. All of these educational accomplishments have enhanced her ability to facilitate and provide comprehensive treatment to consumers.
As the Recipient of the "First" State Opioid Treatment Leadership Award for "Outstanding Achievement in the Field of Addiction" from the State Opioid Treatment Authority (SOTA)/DBHDD of Ga., a nominee for the American Association for the Treatment of Opioid Dependence (AATOD) Nyswander/Dole "Marie" Award in 2019, the past President for The Opioid Treatment Providers of Georgia (OTPG) from 2008-2012, a published author, and presently, the President of a narcotic treatment program, Lakeland Centres, Ms. Alfred finds her experiences and contributions most stimulating.  For more than 30 years, her active participation in the addiction field has been invigorating, and it is her lifetime oath to be aware of legal and ethical issues relative to the industry. Striving to consistently promote professionalism and emotional wellness is a must, and being a cheerleader for recovery is always the end goal.