Opioid Treatment Providers of Georgia Board Members
President: Brook Etherington
Alliance Recovery Center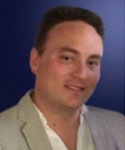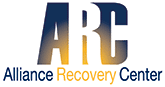 Brook Etherington is the President of Alliance Recovery Centers, located in Decatur, Conyers, & Athens, Georgia. He has been working in the field of medication-assisted treatment since 2003 and has served as the Vice President of OTPG since 2010. Brook served on the AATOD conference planning committee for the 2015 Atlanta conference and has been very involved in legislative activities that impact the field of MAT in Georgia. Brook graduated from Boston University School of Medicine with a master's degree in medical science and has a bachelor's degree from Georgia State University in psychology, biology, and chemistry. He is very committed to making Alliance Recovery Center, as well as our entire industry, a positive and respected force in the healthcare field.
Vice-President: Ali McCorkle
LPC | DM&ADR
Ali McCorkle serves as the Program Director and co-sponsor of DM & ADR in Athens, GA, where she has worked since 2000.  This program was the first private OTP in Georgia to receive accreditation from the Joint Commission on Accreditation of Healthcare Organizations.  Mrs. McCorkle has a Master of Arts in Health Psychology and Behavioral Medicine and is a Licensed Professional Counselor.  She is a long-term supporter of Imagine Hope, including the HIV Early Intervention Services program as well as HCV testing and education.  She has previously served on the OTPG Board in both Secretary and Treasurer roles.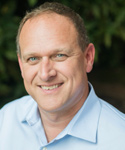 Chip is a native of East Tennessee, where for 24 years he taught Math and Geography as well as served as an Assistant Principal for Maryville City and Blount County (TN) school systems. He has a Bachelors and Masters degree from the University of Tennessee Knoxville, and he holds an Education Specialist (EdS) in Administration and Supervision from Lincoln Memorial University. As Treasurer for both OTPG and ADACBGA, he brings 15 years of experience managing financial records for his family's trucking company. In 2015, he began work in the field of addiction where he consulted for Counseling Solutions Treatment Centers (Chatsworth GA and Murphy NC) on their safety plan and facility security. After retiring from the school system, he began working for Counseling Solutions Treatment Centers-Chatsworth where he was the Director of Security, a Pharmacy Technician, and a Certified Alcohol & Drug Counselor (CADCII & ICADC). He continued to expand his knowledge in this field by obtaining his E-CADC as well as the MATS certifications. He served as the Treatment Services Coordinator (Clinical Director) for Northwest Georgia Treatment Center (New Season/CMG) for almost a year before opening Gateway Treatment Centers in Ellijay GA. As the Program Sponsor and Administrator for Gateway, he is helping to expand treatment into a region where no comprehensive opioid treatment had existed. Since 2017 he has served been an active Recovery Month Planning Partner with Substance Abuse and Mental Health Services Administration (SAMHSA).
Secretary: Leslie Sitkoff Sheridan, LPC, CAADC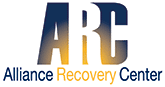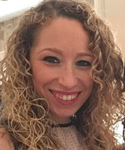 Leslie Sitkoff Sheridan is the OTPG board secretary and a therapist and program director at Alliance Recovery Center in Decatur. Leslie has been working in the field of medication-assisted treatment since 2012 and has been the board secretary since 2017.  Originally from Philadelphia, Leslie worked as an intensive out-patient counselor for Thomas Jefferson University, working in a medication-assisted treatment program for pregnant and parenting women. Leslie is a trauma certified clinician in Prolonged Exposure Trauma Therapy, with a passion for trauma-informed care and treatment. Leslie is a Certified Advanced Alcohol and Drug Counselor through the Alcohol and Drug Abuse Certification Board of Georgia. Leslie has earned two master's degrees from the University of Pennsylvania; Master of Science in Education (M.S.Ed.) in counseling and mental health services and a Master of Philosophy in Education (M.Phil.Ed.) in professional counseling. Leslie earned a Bachelor of Science degree in psychology from the University of Pittsburgh. She is passionate about the field of substance abuse and mental health treatment with a commitment to advocating for the need of patients in MAT.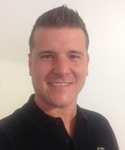 Zac is an individual in long-term, sustained recovery from an opioid use disorder that credits his success in recovery to medication-assisted treatment. A native of Eastern Tennessee, Zac worked in patient advocacy and treatment consulting for several years before moving to Georgia. He affiliated the Southeastern Chapter of the National Alliance for Medication Assisted Recovery (NAMA) in March 2013. Zac ultimately worked to open Counseling Solutions Treatment Centers (Chatsworth, GA in February 2016 and Murphy, NC in May 2017), where he served as Program Sponsor of both OTPs and as Program Director/Administrator of the OTP in Chatsworth, Georgia until they were acquired by BayMark Health Services in late August 2018. He continues to serve as the Treatment Center Director of MedMark Treatment Centers Chatsworth. In addition to serving on the Board of OTPG, Zac serves on the Credentialing Committee and Board of Directors of the Alcohol & Drug Abuse Certification Board of Georgia (ADACBGA), the Southeastern Institute on Chemical Dependency (SICD), and the National Alliance for Medication Assisted Recovery (NAMA). Zac is also a Recovery Month Planning Partner with the Substance Abuse and Mental Health Services Administration (SAMHSA). Zac has spoken at various national, regional, and state conferences, and, along with being a provider committed to evidence-based practices, he continues to first and foremost identify as a methadone and buprenorphine patient advocate.
AATOD Delegate: Stacey Pearce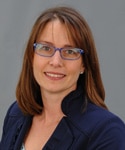 Stacey began working in the medication-assisted treatment (MAT) field in 1995 as the receptionist at GPA Treatment, Inc., an opioid treatment program in Doraville, Georgia. She later became Program Director from 1998-2002. During her time as Program Director in Doraville, the clinic was involved in the pilot project for national accreditation for medication-assisted treatment programs in the United States. In March of 2002, Stacey opened GPA Treatment of Macon Inc. and was the Program Director of the MAT program until October 2017. Currently, Stacey is the Chief Compliance Officer of Alliance Recovery Centers.
Stacey earned her bachelor's degree in public and Social Services from Kennesaw State University in 2000 and is a Certified Addiction Specialist. At present, Stacey is on the Board of Directors for the Opioid Treatment Providers of Georgia (OTPG), is a CARF surveyor, and represents Georgia on the American Association for the Treatment of Opioid Dependence (AATOD) Board.